Managing Maintenance in Specialist Care
Urgent Technology has announced that award winning specialist care service provider Orchard Care Homes has implemented its eMaintenance+ software.
As seen on www.thecarehomeenvironment.com, July 18, 2017
---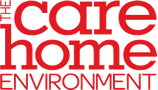 Orchard Care Homes will use eMaintenance+ to manage all reactive and scheduled maintenance across its UK-wide network of 50+ care homes, which offer specialist care, primarily for the elderly.
eMaintenance+ automates maintenance task handling, promotes contractor performance management, and provides real-time visibility of the end-to-end maintenance process for all stakeholders through a single system.
Orchard Care Homes provides central administrative support, including maintenance management, to its network of residential care homes through its head office, based in Harrogate, North Yorkshire. The new contract will provide an up-to-date, unified system across the homes.
"We strive to provide the very best standards of care within our care homes. Maintaining our physical environment to the highest standards is an important aspect in our delivery of excellent care," explains Scott Lowther, head of estates, Orchard Care Homes.
"There were multiple factors in our decision to select eMaintenance+ to underpin our maintenance operation. The transparency of the system and the ability for all stakeholders to see the status of tasks through a single platform was a key driver, along with the comprehensive reporting functionality which enables us to analyse real-time data and monitor trends."
"We are excited about the changes, particularly ease of use, that eMaintenance+ will bring to Orchard Care Homes. An issue is raised in eMaintenance+ and automatically assigned to an agreed contractor. The system drives the way maintenance tasks are handled, resulting in a reduction in the time taken to process jobs and the cost of repairs."
eMaintenance+ is a complete supplier management tool, offering the ability to track contractors' adherence to service level agreements, monitor feedback and verification of work carried out, and give care home managers the ability to rate contractors' performance. Handling contractor invoices and payment will also become more streamlined as contractors submit their invoices via eMaintenance+ for approval.
"We are delighted to be working with Orchard Care Homes," says Jesse Klebba, CEO, Urgent Technology. "eMaintenance+ gives organisations the tools they need to have overall control of their facilities management operation, to positively impact their overall business profitability and improve their customer experience. In addition, our solution is highly scalable and supports the future growth of our clients."